EyeHarp Teachers and Music Therapists
March 6, 2023
2023-03-06 17:15
EyeHarp Teachers and Music Therapists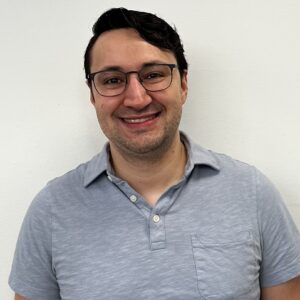 Poughkeepsie, New York, USA
NoahPomerselig@abilitiesfirstny.org
Noah Pomerselig is a Board Certified Music Therapist working at Abilities First Inc. Noah is passionate about helping individuals participate in musical experiences in an accessible and meaningful way. His music therapy practice is grounded in a resource-oriented and person-centered approach that builds upon the strengths of the participants. Noah graduated in 2021 from the State University of New York at New Paltz with a MS in Music Therapy.